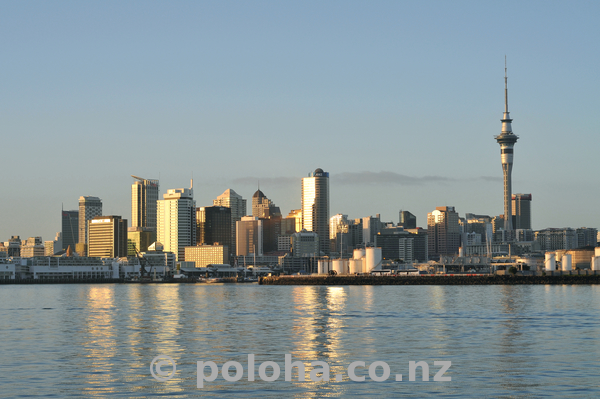 Most of the diving locations mentioned here are not in Auckland … strictly speaking. Anyway, they are within the wider Auckland, the so called Super City. All are located within 100km from the place where I live. It would be ideal to have a great diving spot five minutes from home, unfortunately that's not possible in Auckland.
Army Bay – a beautiful spot, one of our favourite in Auckland, perhaps for nostalgic reasons as well. We fell in love with the place and the whole Whagaparaoa Peninsula when we moved to New Zealand in 2009. The bay is no good for diving, the visibility changes a lot and the bottom is flat, but it's a boat/kayak launching point for diving the reefs around the peninsula or Tiritiri Matangi island.
Browns Bay – this is my favourite location for late afternoon dives or testing new equipment. It's silty, flat, but on a good day the visibility can be more than 6m. Also many interesting critters live there. In spring nudibranches are everywhere. I saw wandering anemone there a couple of times and a beautiful pest from Europe, mediterranean fan worm, is quite common there. On evening dives I met kingfish in 2m of water, eagle rays and a big octopus close to the shore.
Goat Island Channel – very popular among snorkelers from Auckland, great in winter, even better but very crowded in summer.
Mahurangi Harbour – Very silty, interesting sponge growth, soft corals and various nudibranches in shallow water. Schools of parore are common.
Matheson Bay – I like the sea weed / kelp growth in the bay. It's usually murky, but sometimes the visibility can be great. Plenty of nudibranches live there, octopuses and stingrays are common. Sponge growth is good on sheltered areas. There are not many fish there, especially in winter, only leatherjacket and wrasses. In summer the situation usually improves rapidly. Even orcas visited the bay some time ago.
Ti Point Wharf – often visited by uw photographers, sea horses and pipefish among seaweeds, huge sea stars and resident octopuses, fish schools in the current.